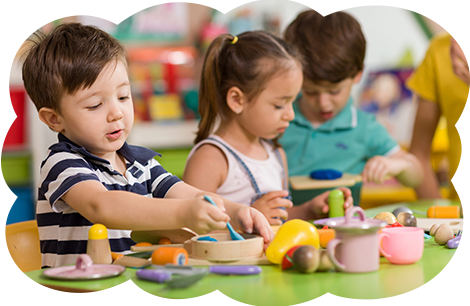 At Future Kids Daycare & After School, our goal is to act as an extension of your family. Our first priority is the growth and development of your child; we nurture, teach and guide your child to developing all the skills that will allow them to succeed in life. It's an approach that recognizes how critical those first five years are for a child's development, and ensures your child gets all the support they need to flourish during this time.
Children deserve the best outcomes and the best interactions and experiences when connecting with places, people and services. Childhood needs to be protected and celebrated, just as communities need support and to have people working to help them. At Future Kids Daycare & After School, we will always strive to work in a compassionate and balanced way with joy in our hearts for the work that we do.
Our Values
We value community, family and child above all else
We are champions of childhood
We celebrate the strength and value of diversity
We work with joy, balance, humility and mindfulness of community responsibility
The Future Is Bright At Future Kids Daycare & After School
There is something magical about childhood. The simplicity of what it means to be a child, from running, climbing and laughing, to exploring the world through curious eyes.
At Future Kids Daycare & After School, we're inspired by children's adventurous spirits and intuitive instincts for discovery, which is why our approach to early learning is a holistic one.
Enjoy premium care at affordable rates, and join a community committed to paving a better way forward. We recognize the incredible honor we have of educating and caring for children.
Don't Hesitate To Contact Us If You Have Any Queries – We Will Be Happy To Help!